Regular price
£999.00 GBP
Regular price
Sale price
£999.00 GBP
Unit price
per
Sale
Sold out
BUY NOW PAY LATER (12 months interest free) payment option available at checkout! Lowest prices guaranteed!
If you have a passion for helping young people grow and flourish, a career in early years education may be right for you. Whether you are just about to enter the education field or you are already working in a support role in a school or other educational establishment and want to further your career, the Access to Higher Education Diploma (Early Education) can be a great milestone towards achieving your goal.
This diploma will allow you to apply for university courses such as BA in Early Childhood Studies or similar. There is always a need for early childchood educators. The range of careers in early education includes (but is not limited to) working as an early years teacher (daycare, preschool, primary school teaching), a special education teacher or intervention specialist. You can also become an early education consultant or content developer. For more information see the 'Careers' tab.
Cambridge Online Education wants you to succeed in every aspect and at each stage of your pathway towards your new career. Therefore, our modules combine study and writing skills needed for university, traditional content and skills that will give you an understanding of various aspects of classroom teaching and the role of a teacher, and above that, content and skills that can lead you to alternative careers in early education. For more information on what you will cover, see the 'Modules' tab.
This Online Early Years Education Course at a Glance
100% online learning for adults
No qualifications necessary to apply
Flexible - learn in your own time around work and family
Flexible payments - interest-free monthly payments over 1 year 
One-to-one tutor support at mutually convenient times
Go to university without A Levels
Gain crucial knowledge, skills, understanding and confidence
Assessed through end-of-unit assignments - NO EXAMS 
Equivalent level to those of other level 3 qualifications, such as A Levels
Complete in 1 year or less
Education Provider:
 Cambridge Online Education - established 2002
Accredited by: Aim Qualifications and Assessment Group

Regulated by: Quality Assurance Agency for Higher Education (QAA)
Course Outline

The Access to HE Diploma is a full Level 3 qualification designed to prepare learners without traditional qualifications for entry into Higher Education (HE). The Diploma provides opportunity for learners to acquire and develop knowledge and skills needed to progress to higher education study and also enables learners to develop social and emotional skills such as communication and confidence.
Modules

To achieve the Access to Higher Education Diploma (Early Years Education) Ref. 400/1037/5 learners must achieve:

45 credits which must be graded, academic subject content at Level 3 only,

15 credits which must be either at Level 2 or Level 3 ungraded (U).

The following are the unit titles for this Diploma:

Preparing To Study (U)

English Language Skills (U)

Academic Writing Skills

Roles, Responsibilities & Relationships in Education

Sociology of the Family

The Developing Child

Developmental Psychology

Play

An Introduction to Planning for Classroom Teaching

Presentation Graphics (U)

Communication and Practice in the Classroom

Managing Behaviour in the Classroom

Influences on Educational Achievement

Intelligence

Disability and Special Education Needs

Safeguarding in Education

Education in Practice

Placement Experience - Classroom Skills

Progressing to Higher Education (U)
Enrolment Requirements

There are no formal entry requirements for students applying for the Cambridge Online Education Access to H.E. Diplomas. Tutors are nevertheless, required to ensure that learners admitted onto the Diploma possess the necessary skills and personal qualities to cope with the demands of the course.
Assessments

All Access to HE Diplomas require the achievement of 60 credits. 45 of the 60 credits must be graded at Level 3 (pass, merit or distinction). Such credits will arise from the Academic Subject Content Modules. The remaining 15 credits are ungraded and can be achieved at either Level 2 or Level 3. Students may only be registered against units with a maximum combined total credit value of 60. In terms of the length of time required for a learner to complete their diploma, for all Access to HE Diplomas the notional learning hours are 600. Notional learning hours comprise all learning that may be relevant to the achievement of the learning outcomes including directed and private study, practical and project work, assignments and assessment time. The assessment methods used for each unit of your course will be detailed in the Programme Handbook. Your tutor will provide you with formative feedback and provisional grades. Your grades will be then evaluated by the Examination Board. Final grades will be released to students after the External Moderation Visit.
Qualification

On successful completion of the course, you will receive a QAA recognised Access to Higher Education Diploma (Early Years Education) at level 3 awarded by the Aim Qualifications and Assessment Group.

Aim Qualifications and Assessment Group are a national Awarding Organisation, regulated by the Quality Assurance Agency for Higher Education (QAA) and Qualifications Wales, to develop and award nationally recognised qualifications. Cambridge Online Education is a fully accredited education provider for this qualification
Careers

There are many different careers in early education, from classroom teaching to working in the business world. You can become:

Daycare Teacher

Preschool Teacher

Primary School Teacher

Early Education

Special Educational Needs Teacher

An after-school program or a camp director,

Curriculum designer

Educational content developer in early education

Careers in education are versatile and seem to be endless. With a degree in Early Education, you can try different options before finding your passion. It is up to you where you want your degree to take you, and what will best suit your personal and professional abilities, skills and desires. As different universities have different entry requirements, you are strongly advised to check these requirements with your chosen tertiary education provider. You can contact our career advisers for further guidance and support in that matter.
View full details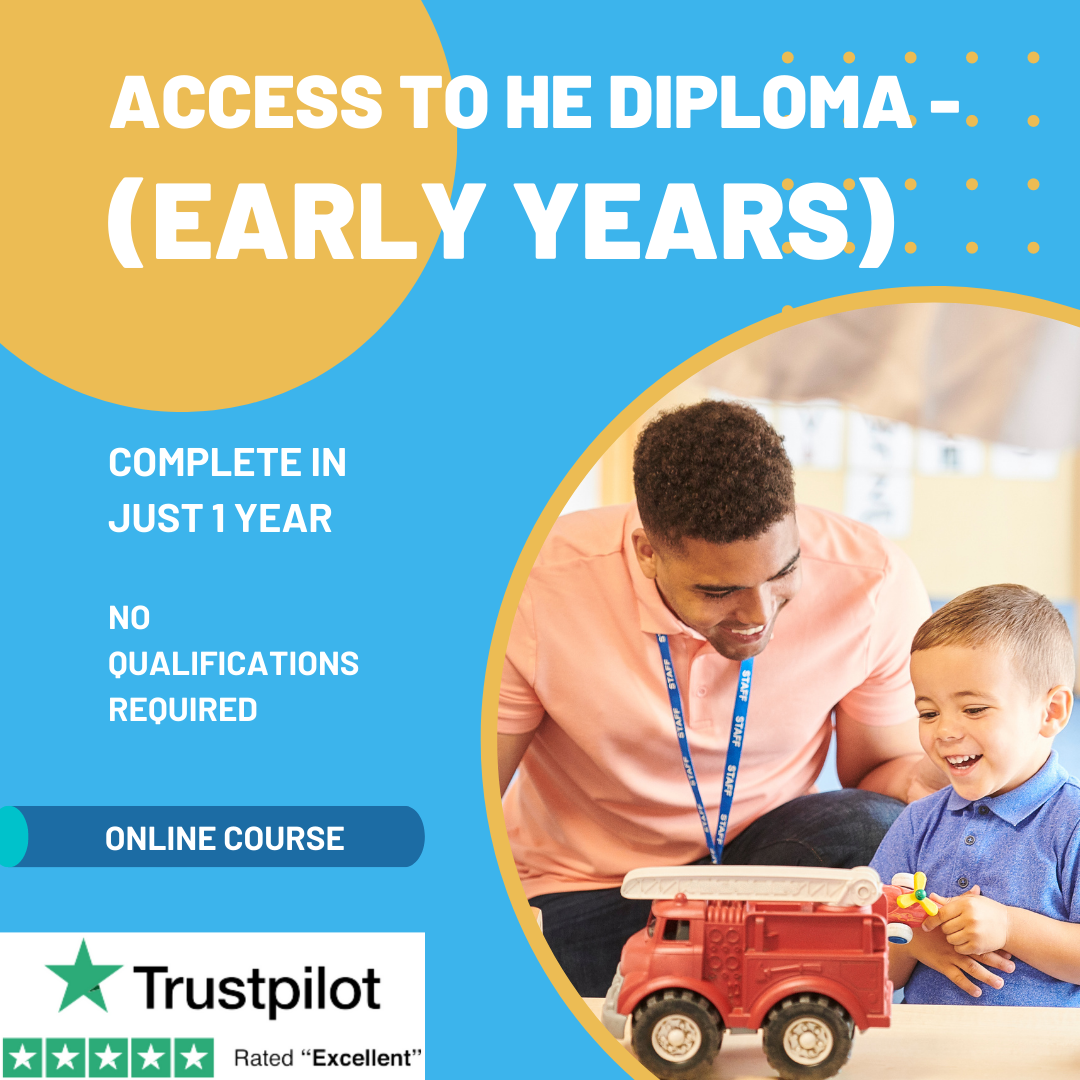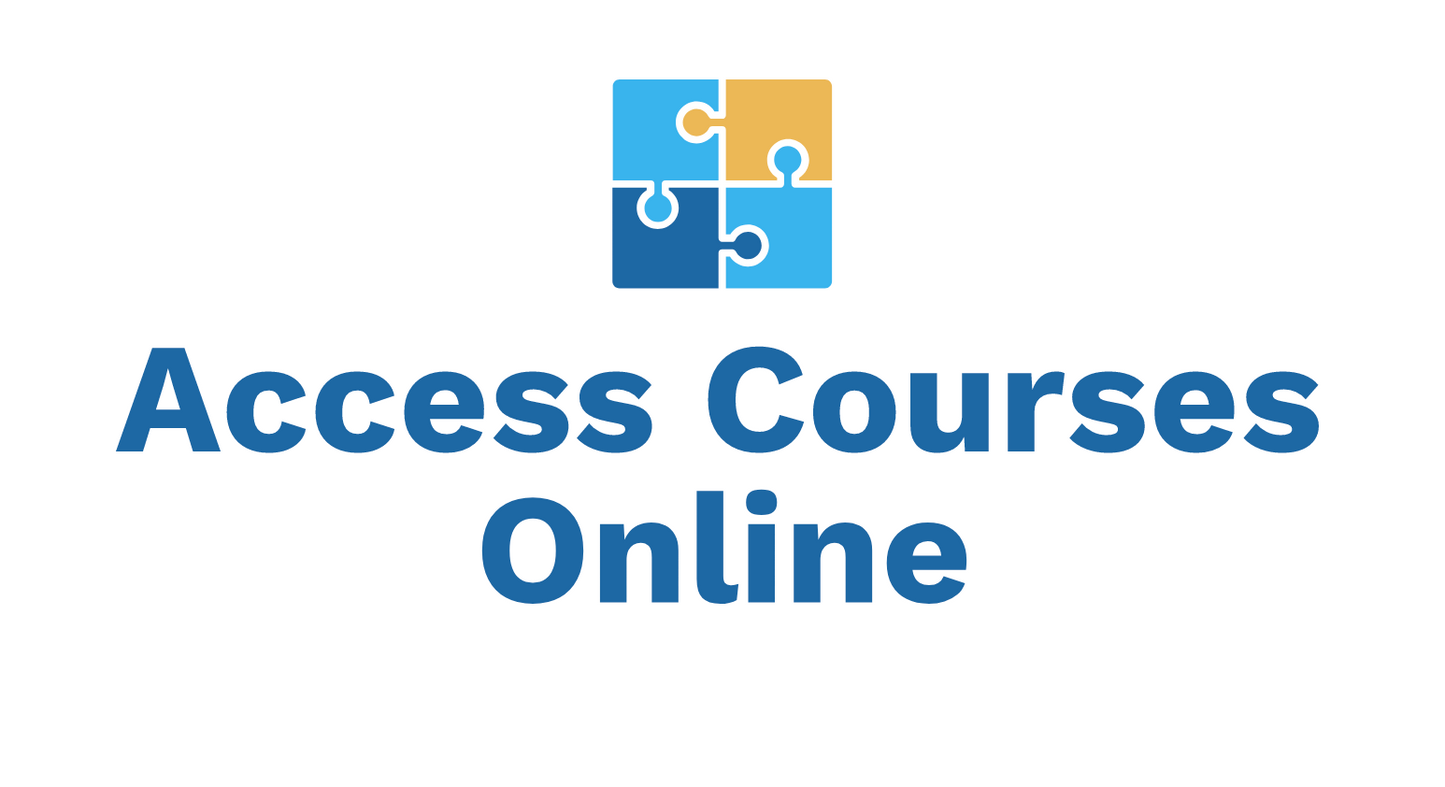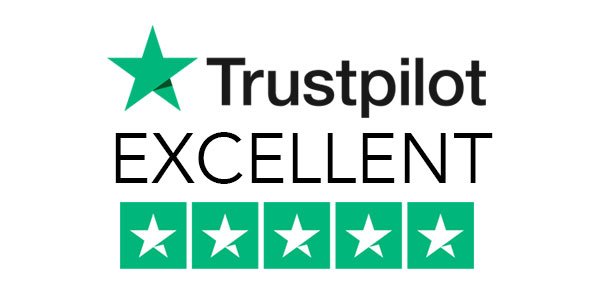 Meet your expert friendly tutor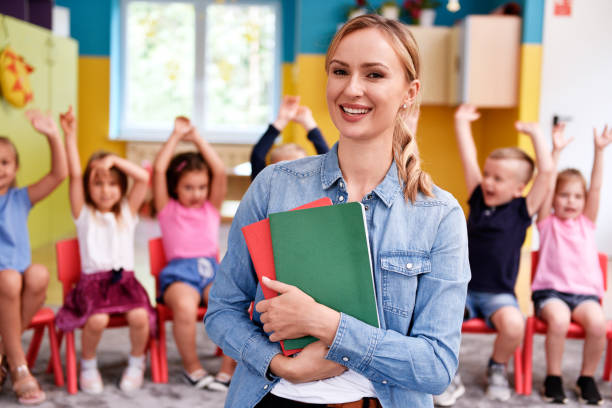 Tiffany's Story
I've always loved kids and enjoyed watching their faces light up when they discover new things - so amazing! I got distracted when I was at school and didn't get to do A Levels unfortunately. The Access Diploma is giving me a second chance and I'm grabbing it with both hands. I'm on track now to get the career I know is right for me!